---
---
Stanton Ranch was founded in 2018 by Elliott Stanton with the goal of picking up where the historic Stanton Family Ranch had left off in 2006, producing the highest quality Braford cattle in the show ring and out in the pasture. Our ranch is located in the heart of South Texas outside Poteet in Atascosa County. Our pastures include some of the most beautiful property in Walker and Frio Counties that the state of Texas has to offer.
Our vision statement is to produce and market only the best blood lines of top quality Braford Cattle offering National Championship caliber cattle in the show ring and excellent sound functional cattle in the pasture fueling the modern cattlemen's needs in 2019 and beyond. Along with our world famous South Texas coastal hay crop we strive to offer only the best.
Our cattle are bred to be successful by utilizing proper genetics to increase weight gain. Stanton Ranch Braford bulls can make a tremendous difference on your registered and commercial cattle herds.
"My Grand Father Warren Stanton and Father Allen Stanton, instilled in me at a very early age anything doing was worth doing right and nothing short of your best was necessary"- Elliott Stanton
This ranch is family owned and operated and has made major strides acquiring the very best genetics available to offer. We strive to raise practical cattle that have the ability to work in all markets, developed in harsh Texas climates. Our cattle are expected to calve with ease, breed back and perform daily.
---
---
Join us online via Smart Auctions on Saturday, April 14, 2023 for our Bull Sale.
Stanton Industries Family of Companies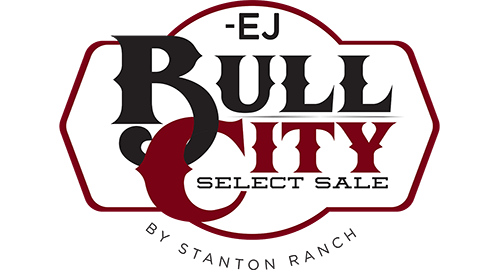 Stanton Ranch Quarterly Newsletter
Winter 2022
Welcome friends and fellow cattlemen, 2022 has nearly come to an end and 2023 is set to start with a bang at the Stanton Ranch. We are excited to be planning for our Spring Sale in April 2023 with a select group of cattle selling online. We will also be offering cattle private treaty sale year round selling replace heifers, bred cows and pairs. Contact us today to expand or start your registered Braford herd today. We are proud to offer CSS Braford semen from the United Braford Breeders 2022 Show Bull of the Year SR Pick Up Man 2016. This semen is exclusively for International Sale only. We also have a full line of domestic semen and embryos available for sale as well. My family and I have recently returned from a tour of some of the largest and very best Braford Cattle breeders in the state of Florida culminating with the Adams Ranch 44th Annual Sale. The sale was nothing short of a huge success for both Adams and Stanton Ranches as we purchased a large volume of Braford heifers that are headed back to Texas as we speak. It was a great experience to watch the Adams Family operate the largest Braford Ranch in North America. It's nothing short of a true entire family operation. It was great to catch up with all of the UBB Boards members from Florida especially Will Moncrief and Zach Adams. No trip to Florida could be complete without a visit to the Harvey Ranch. We are excited to welcome some additional fire power to our herd bull battery with the addition of several new herd sires to the ranch. It was also a great pleasure in seeing both old and new friends while visiting the area. Before we could return we made a pit stop at Disney and the kids absolutely loved it. Be sure to make plans to attend several of the larger Braford cattle shows coming up in Oklahoma City and Houston in the coming months. Stop by and say Hi, we would love to visit. Merry Christmas and Happy New Years!
We welcome visitors year round to the ranch.
A special thank you to our newest friends breeding Brafords south of the border, Carolina Gonzales Villasenor Aldinagovi & Family.
Website Design By Ranch House Designs, Inc.